Managed NOC Services
Regardless to the network location,we instantly Detect, Diagnose and

Remediate the network performance
issues to avoid outages.
Gain the power & flexibility you need
Your IT staff should focus on critical business issues rather than day-to-day operations.
Managed NOC services use sophisticated tools for network management, reporting, and notifications enabling you to achieve your business goals through strategic operations.
Proactively manage and monitor your network without an increase in labor and infrastructure costs.
24x7x365 hassle-free monitoring to help you save more than 30% on setup and maintenance
Reduce risks, security issues and downtime with efficient escalation processes.
Immediate network issue management
Insight Monitoring
Efficient IT infrastructure management is about predictive and pre-emptive management, rather than problem-finding or troubleshooting after an event. Our proactive Insight Monitoring Service oversees a wide range of technology at varying service levels, resulting in improved and more consistent service quality and stability, reduced cost, and the ability to respond quickly to changes
The state of your network operations defines the state of your business. Once your network is up and running, a Network Operations Center (NOC) becomes an extension of your operations. Thus, Managed NOC Services inadvertently becomes a powerful business tool for managing your environment, while protecting your brand and reputation.
We provide your company a seamless experience of owning a Managed NOC Services – without actually having to invest into one yourself.
All our server and service monitoring is carried out through our state-of-the-art NOC. Our Managed NOC Services is designed to work as an extension of your IT infrastructure. We will work with your current tools to ensure that your services are not interrupted during the transition.
Our Managed NOC Services provides 24x7x365 unmatched technical support and expertise. By handling more than 90% of routine tickets, our NOC shares the labor-intensive responsibility of your business to save costs, allowing you to focus on projects that have more business value.
Running 24x7x365 operations and with more than 500 NOC certified, experienced engineers, we carefully monitor and maintain network devices, enterprise servers, databases and applications that may either by hosted with your hosting provider or housed in your company.
In short, if there is any anomaly in infrastructure, health, security, and capacity, we work tirelessly to provide you with the optimal network performance all the time.
Latest From Our Blog
See latest industry applications of managed services for business benefits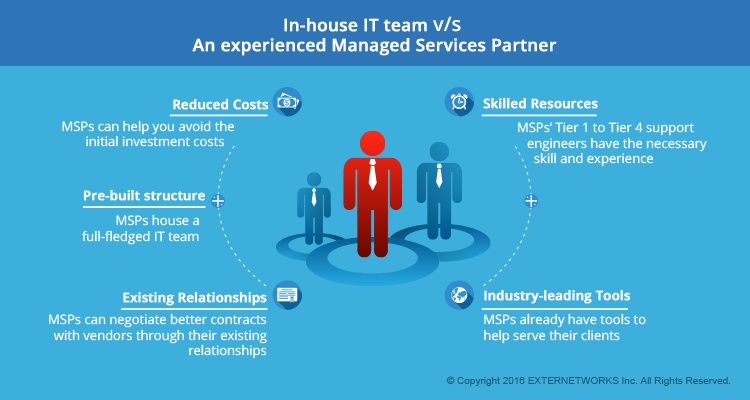 Top 5 Reasons Why SMBs Must Rethink of Hiring an I....
It's so tempting for SMBs to want to hire an in-house IT team to manage their network infrastructu....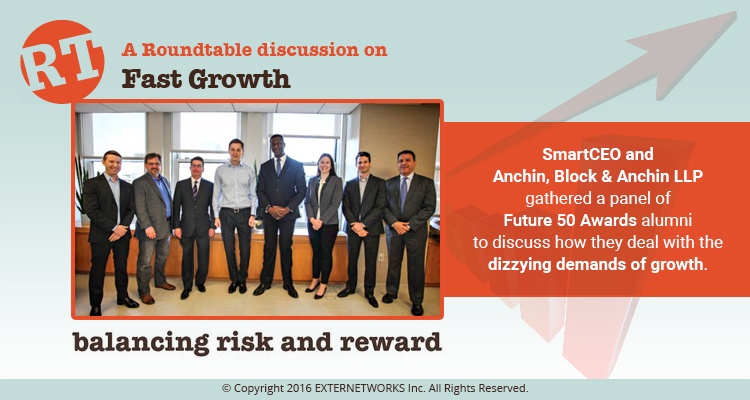 Balancing Risk and Rewards - Panel Discussion....
SmartCEO and Anchin, Block & Anchin LLP gathered a panel of Future 50 Awards alumni to discuss h....
Critical Questions to Ask Your Potential IT Helpde....
When your company's needs have outgrown your in-house IT support team's resources, outsourcing t....